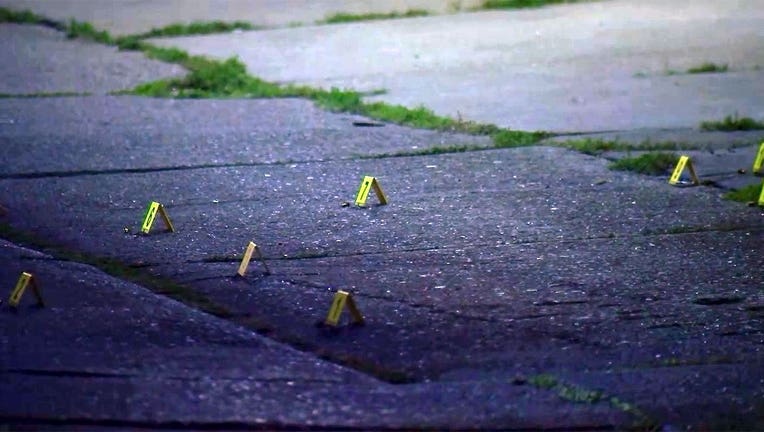 Minneapolis (Fox 9) , Two people killed in the violence in Minneapolis between Thursday night and Friday morning have been identified.
According to a press release from the Hennepin County Medical Examiner, the teen killed in the shootings at Plymouth Avenue North and Knox Avenue after 9 p.m. Thursday was 16-year-old Jeremiah Kionell Durr, Jordan.
The man killed in a shootout outside Bullwinkle's saloon at around 1 a.m. Friday was Maurice Cortez Crumble, 34, of Brooklyn Park. Both died after being shot in the torso.
Two others suffered non-fatal injuries in the shootout at Bullwinkle's saloon. Also, on Thursday night, four people were shot at a gas station at 626 West Broadway.
Police are still looking for the lead in the firing. After the shooting on Friday, Minneapolis Police spokesman Garrett Parton issued an emotional petition to the public, asking people to share information about the shooting with law enforcement and to stop the violence.
About 12 hours later, two pregnant women were among four men who were shot outside a bar late Friday night, with one of them suffering life-threatening injuries.
Ultimately in two nights 11 people were injured and 2 people died. Minneapolis Mayor Jacob Frey says the common denominator is guns
"When you're able to reel 30 to 40 rounds before reloading, it's not just a matter of one or two people getting hit, which in itself is sad, [but] You've got a spray of bullets that's going everywhere," Frey explained. "It's affecting our residents, it's affecting our families, it's harming our roads and safety in our communities. Is."
Hundreds of people from the community turned out on Saturday to occupy a section on the north side, not far from the infamous crossroads where the first shootings took place on Thursday.
At the event, Chris Rainey told Fox 9 that he feels unsafe and unsafe at night in some parts of his community, but believes more community events could help the situation.
"People need to do something, sometimes the idle mind is the devil's playground," Rainey said. "Especially young people, if they don't have something constructive to do, they'll do something destructive."
The Minneapolis Police Department is asking anyone with any information about the shootings to call Crimestoppers at 1-800-222-TIPS (8477). All tips are anonymous and individuals providing information leading to arrest and conviction may be eligible for financial rewards.