CBS3's Jim Donovan Hosts 25th Annual Gay Bingo SpetacularAll funds raised go to HIV and AIDS emergency financial assistance in the Philly area.
New Jersey Transit Resumes Normal Weekend Schedule After Temporarily Suspending Service From Newark To New York CityA spokesperson said the number of engineers who called out of work Friday was nearly triple the rate of an average week-day.
Philadelphia Police Investigating 3 Separate Fatal ShootingsNo arrests have been made in any of the shootings.
Juneteenth Parade Set To Start In West Philly Sunday MorningThe parade will run all the way to Malcolm X Park for the festival.
Family, Friends Gather For Funeral Of Kris MinnersMinners was one of two bystanders killed in the South Street mass shooting.
Digital Brief: June 18, 2022 (AM)Jan Carabeo has your latest headlines.
Local Nonprofit Hosting Jeep Caravan For Hatboro Police Officer Ryan Allen, Who Died Following Allergic Reaction To Bee StingAlicia Roberts reports.
Philadelphia Weather: Cooler Than AverageTammie Souza reports.
Here's What L&I Records Reveal About Building That Collapsed After Fire In North PhiladelphiaIn May of 2019, records show seven violations within one case. That includes a fire alarm that wasn't working correctly, the need for a portable fire extinguisher, and required cleaning of exhaust systems.
What We Know About The Victims Injured In The North Philadelphia Building CollapseJasmine Payoute reports.
Neighbors React To Fairhill Building Collapse That Killed Philly Firefighter, Injured 5 OthersBrandon Goldner reports.
Building Collapse In Fairhill Leaves Philly Firefighter Dead, 5 Others InjuredAlecia Reid reports.
What We Know About Fairhill Fire, Building CollapseThe fire was placed under control, but the building collapsed around 3:30 am
City Officials Provide Update On Fire, Building Collapse That Killed Firefighter, Injured 5 Others In North PhillyThe cause of the fire and collapse is still under investigation.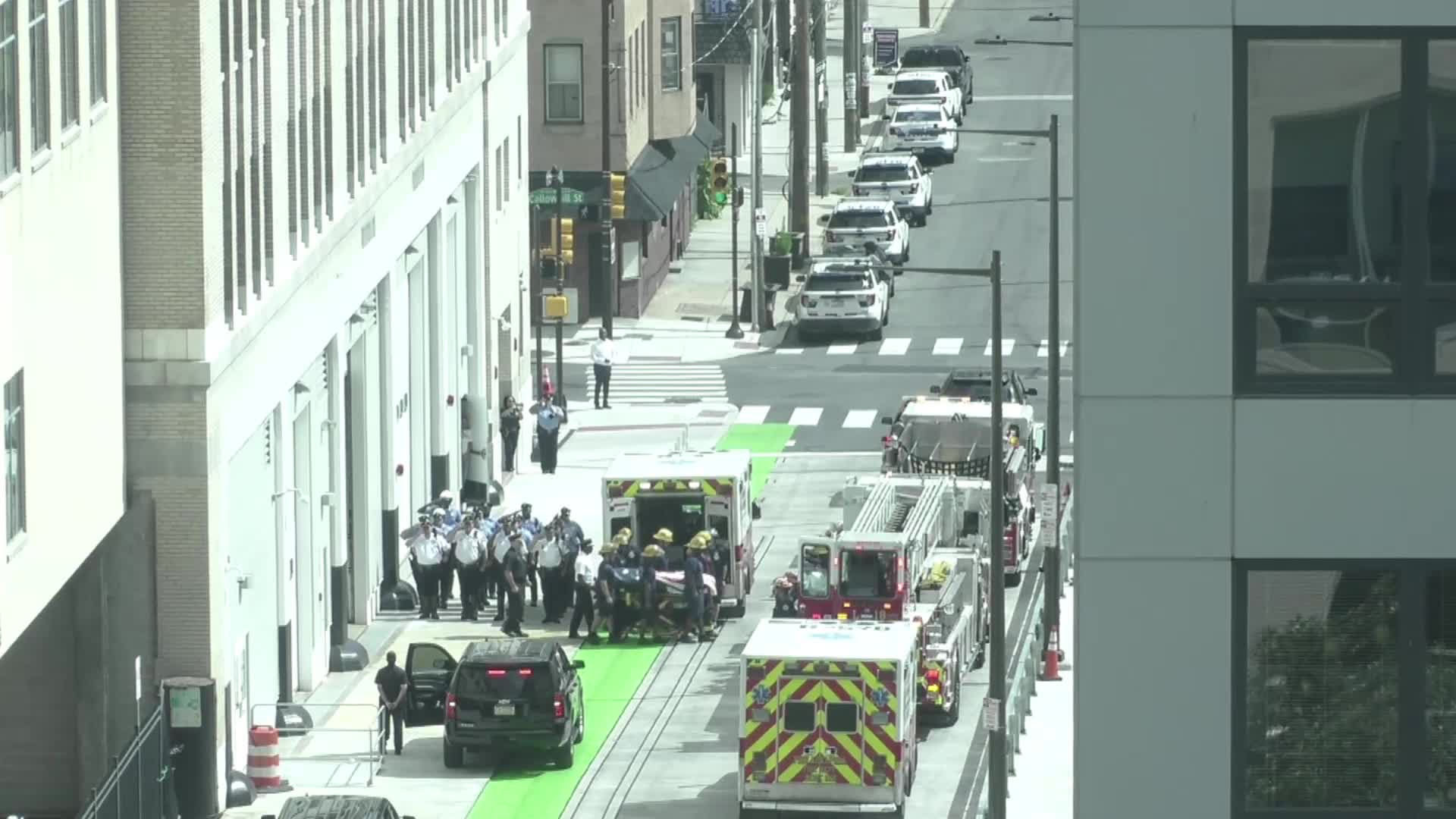 First Responders Salute Fallen Firefighter As Body Is TransportedA firefighter was killed and five others were injured after a building collapsed in North Philadelphia on Saturday.
Deputy Fire Commissioner Craig Murphy Holds Press Conference On Deadly Building CollapseA Philadelphia firefighter died after a pizzeria caught on fire and collapsed early Saturday morning.
Philadelphia Weather: Nice Sunny WeekendTammie Souza has your latest forecast.
Philadelphia Firefighter Dies In Building CollapseBrandon Goldner reports.
Philadelphia Weather: Huge Temperature DropKate Bilo reports.
A Chat With: Paying Tribute To Dr. Frederick SimeoneJessica Kartalija reports.
Man Arrested In Montgomery County Assault May Be Connected To 2 Attacks On Women In PhiladelphiaSiafa Lewis reports.
Man Shot In Head, Killed In Rhawnhurst: PoliceNo arrests have been made.
Father's Day Rally Committee Hosts 25th Annual Fatherhood Award EventOne of the fathers honored was Councilmember Kenyatta Johnson.
Celebration Of Life Service Held For Kris MinnersMinners was killed in the South Street mass shooting.